About Me
Hiya I'm Tonya! I'm an avid psper, have been for a few years and finally have me a blog that I've been working on slowly getting stuff added to. I started writing tuts and recently started making masks and templates. I LOVE to see creations you've made with my things, if you'd like to email me please do so at aquaspinner@gmail.com My TOU are as follows: All of my items are personal use only NO Commercial Use, please do not share (distribute) my stuff in groups, just send people here to grab please. ♥ Tutorial writers, if you wish to use my stuff in your tutorials, of course I am honored! You're more than welcome to use my stuff in them, I only require that you link to me and send people here to grab the goodies that you are using in the tut. On my cluster frames - there is NO need to credit me. If you wish to give credit, please give to the scrapkit designer, I just assembled on those that allow me to do so. Hope you'll enjoy what I have for ya and thanks for stopping by. ♥
View my complete profile

Monday, November 28, 2011
Okay thought I'd play some more with some gradients, not quite sure on a couple of them but I'm sure some taggers would love to play a lil with them? Anywhoo here they are, please leave me some luvin' if you like em so I know if I should make more LOL!
Friday, November 25, 2011
Soooooooooooooo I did something different and made some gradients lol! Here's a pack of 12 gradients I did this morning hope you like em. ♥ I love lots different color options so thought I'd give this a go. Hope to make more again at some point if ya like em.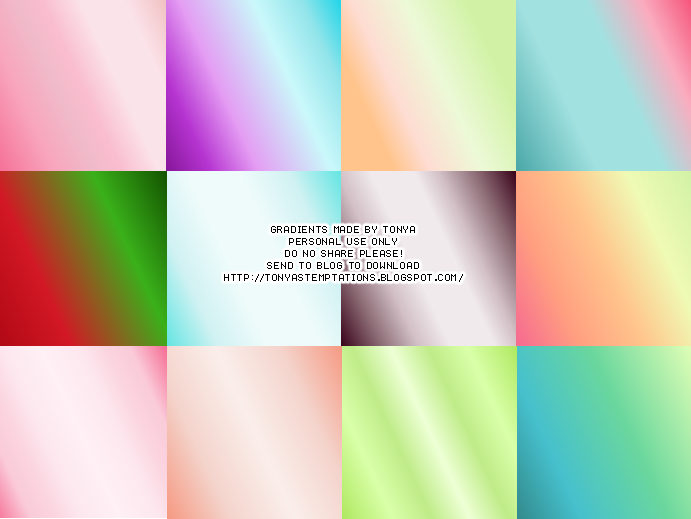 and you can get them HERE
Enjoy and please leave me some luv if you like em so I know if I should keep creating hehe. ♥
Monday, November 21, 2011
I know I know it's been too long since I made up a new template! Sorry about that, but I have one now for ya ........... psychic panties LOL! Something that once upon a time came flying out of my mouth at admittedly a time it should not have hehe, but thought well I'll temp it up. Hope you like!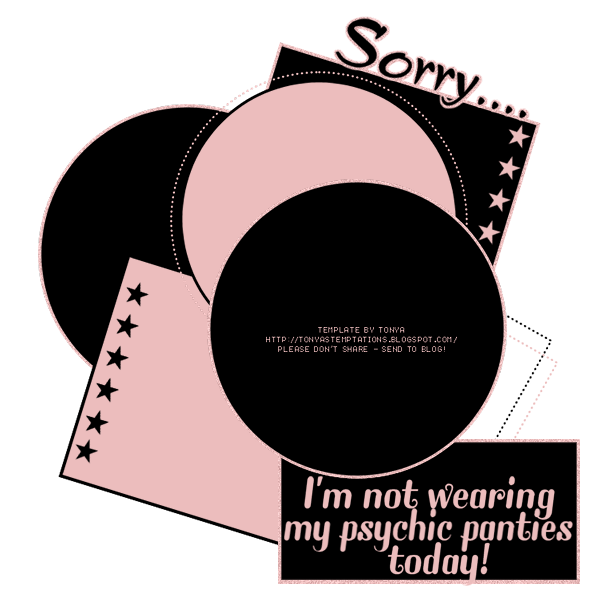 Labels

Blog Archive